When a Controversial Ad Compared Barack Obama to Britney Spears & Paris Hilton Election season is afoot and campaigning teams from different candidates across the States are hard at work to ensure maximum voters for their home team. Each year the competition for votes gets more fierce and creative given who's participating. However, one banter between two notable presidential candidates takes the cake in terms of creativity and a little bit of humor as CNN noted in 2008.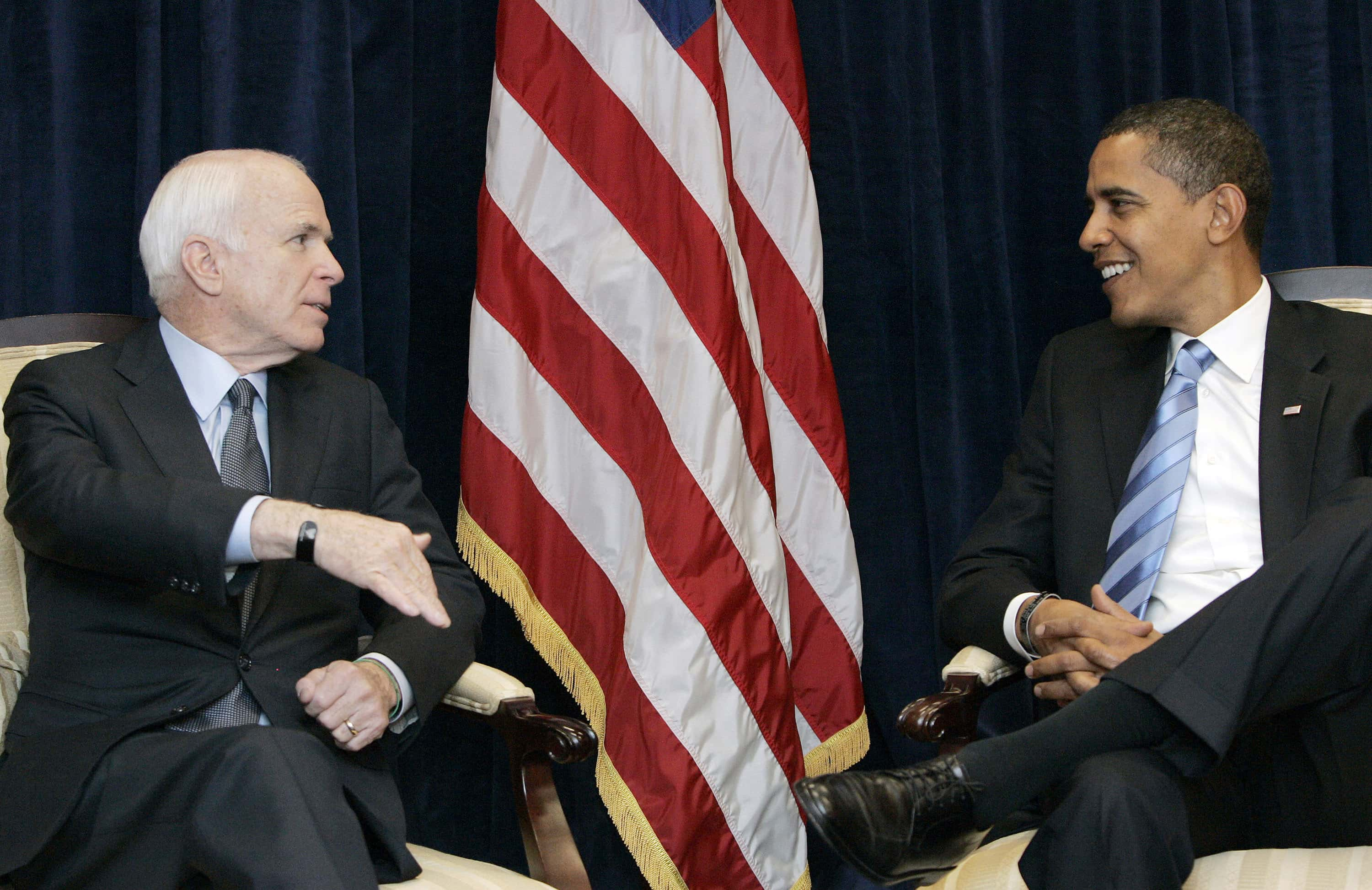 Also Read: Britney Spear's Mom Lynne Cheers Younger Daughter Jamie Lynn on Her 'Dancing With the Stars' Debut
The fight to win the ultimate honor between former President of the States Barack Obama and his opponent late Senator John McCain goes down in history as the most competitive one ever! In 2008 when the two famous diplomats of the political realm went head to head against each other, their videos to gain votes earned quite a reputation.
In an attempt to thwart Obama's efforts and perhaps even slow down his train of thought, McCain released quite a promotional video. It compared the famous prez against two of the biggest pop stars and celebrities of the time - Britney Spears and Paris Hilton. Both of whom are to date renowned as one of the best performers globally.
Also Read: Britney Spears Scares Fans After Video Reveals Bandage on Her Arm and Cuts on Leg
The advertisement began with an introduction of Obama as "the biggest celebrity in the world," and he was seen waving and engaging a plethora of people who were chanting his name. The praise for him continues as the narrator in the video asks viewers to ponder if he was "ready to lead" the country. Next, the video emphasizes the "soaring gas prices" at the time and highlights Obama's opinion on the matter -"No offshore drilling".
---
14 years ago, Joe the Plumber made a name for himself by questioning Barack Obama's tax policies during his campaign against John McCain.

His comments went viral and he became an overnight sensation.

Unfortunately, Joe Wurzelbacher, who was only 49 years old, has passed away… pic.twitter.com/S7BTT7BRuu

— Ed Krassenstein (@EdKrassen) August 28, 2023
---
Also Read: Britney Spears' Mom, Lynne Spears Works as Substitute Teacher, Struggles to Pay Bills Amid Family Feud
In addition also notes adding a higher tax on electricity amid the dilemma of people already paying a high amount for the same. The message concluded with, "Higher taxes more foreign oil. That's the real Obama," and of course the signature approval of the message by none other than John McCain.
In response to the ad that went viral, a spokesperson from Obama's campaigning team known as Tommy Vietor said, "On a day when major news organizations across the country are taking Sen. McCain to task for a steady stream of false negative attacks, his campaign has launched yet another," He then proceeded to quote Spears' famous song in conclusion to his statement, "As some might say, 'Oops! He did it again!"
It wasn't just Vietor who responded on behalf of the twice-elected former President Obama himself had a savage retort for McCain during one of his pre-election speeches. To begin with, he strongly states the gravity of the situation the States were in about finance, foreign affairs, and other matters. He believed that amid such critical situations, he thought to "be having a serious debate" with his opponents.
"But so far all we've been hearing about is Paris Hilton and Britney Spears," referenced Obama. In conclusion, after pondering over the viral ad he asked his opponent [McCain at the time], "Is that the best you can come up with?" and moved on to talk about other affairs.
More from Inquisitr
Khloe Kardashian Recreates Britney Spears' Viral and Iconic 2003 Pepsi Interview Moment
Here's How Britney Spears Is Going To Make Huge Profits From The Re-release of 'Crossroads'