Guitar Bearing Taylor Swift's Signature Sells for $120,000 at Childhood Cancer Fundraiser A guitar signed by Taylor Swift recently sold for an astounding $120K, marking a monumental addition to the artist's star power. The huge amount goes to a charity that benefits young cancer patients. This remarkable amount outperforms past auctions of guitars signed by Swift, which sold for noticeably smaller amounts.
According to Rolling Stone which quotes a report released on Monday by Toby Keith and Friends, a signature guitar from the musician sold for $120,000 at the 2023 OK Kids Korral auction, which benefits young cancer patients. The item that raised the most money during the action was the guitar. The program offers free lodging to families with children battling cancer and it raised $1.8 million in total.
Also Read: Travis Kelce's Brother Jason Says, He is 'Going Above and Beyond' for Taylor Swift
Other goods up for auction were a private dinner with Keith, which brought in $70,000, and a fishing excursion with the musician, which brought in $80,000. A second autographed guitar that included the signatures of Tim McGraw, Carrie Underwood, Garth Brooks and others brought in $44,000, as per Rolling Stone.
The event also featured sports memorabilia from players including Tiger Woods, Joe Burrow of the Bengals, and Steph Curry of the Warriors. Smaller contributions came from businesses including Ashley Furniture, Travis McIntyre and others.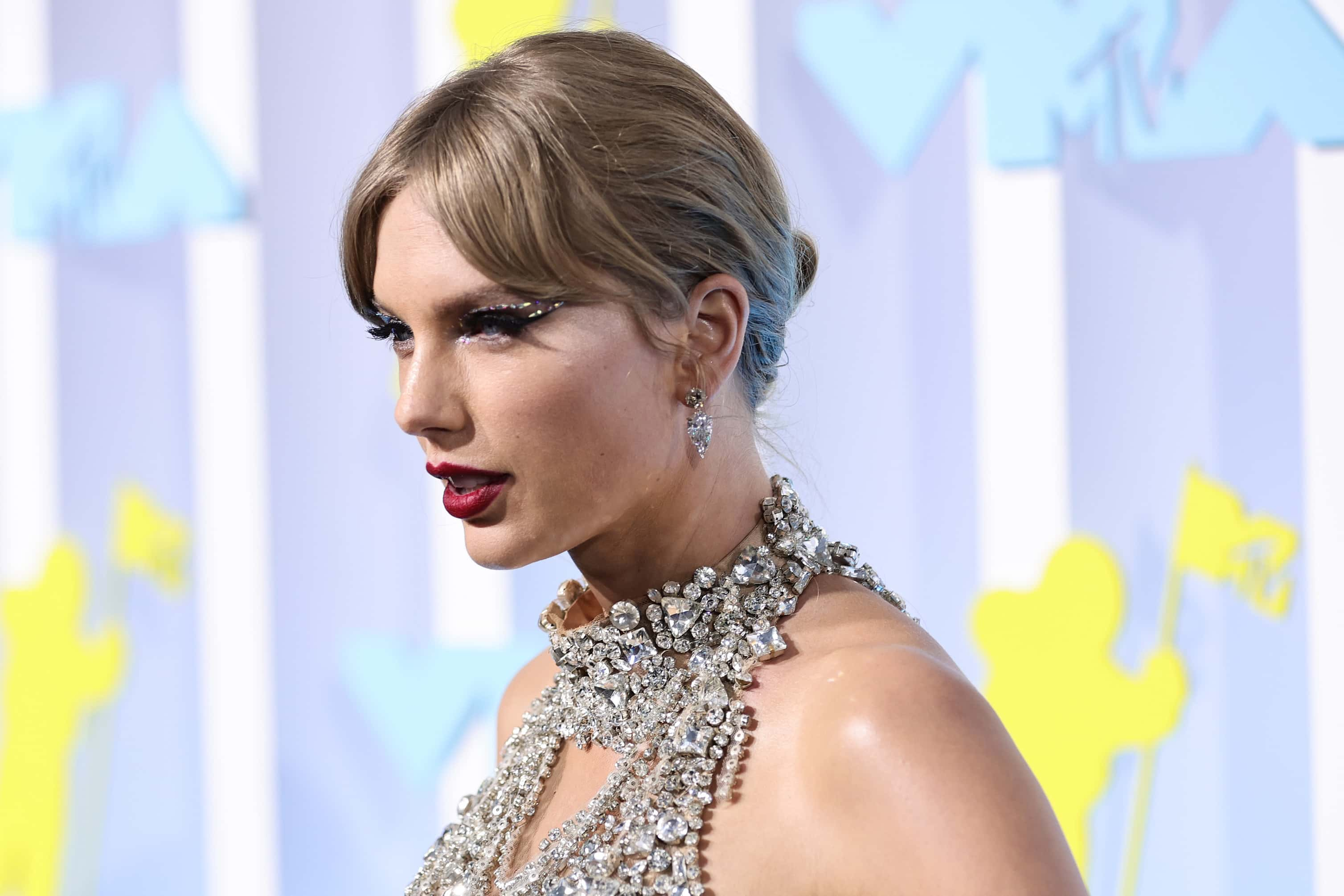 Also Read: Taylor Swift Wraps Arms Around Travis Kelce's Neck At His Postgame Party, Dating Rumors Fuel
A guitar from Swift's Midnights recording sessions was auctioned off in December to raise money for the Rick Allen-founded Raven Drum Foundation, which was the beneficiary of the 12 Drummers Drumming event. The group raises money to help soldiers and first responders who are suffering from PTSD. According to the website for the 12 Drummers, the winning offer was $12,500.
Swift provided yet another acoustic guitar earlier this year for the MusiCares Charity Relief auction to support musicians facing monetary and health emergencies. According to iHeartRadio, the guitar was embellished with pictures from her Evermore period and was slated to sell for up to $10,000.
Also Read: 'Parking Lot Swifties Is a Thing': Here's Why They Say Taylor Swift Can Rule the World
The $120,000 auction sale happened just a week before Swift is scheduled to release her re-recorded version of Speak Now. This album features the famous John Mayer-aimed song, Dear John. On June 24, a tweet surfaced on the internet that showcased the Anti-Hero songstress urging fans to approach this version of Dear John with kindness. Swift spoke up against cyber-bullying and said, "I'm 33 years old. I don't care about anything that happened to me when I was 19 except the songs I wrote. So what I'm trying to tell you that I'm not putting this album out so you should feel the need to defend me on the internet against someone you think I might have written a song about 14 billion years ago."
The auction serves as a reminder of the enormous worth and popularity of the renowned singer-songwriter's memorabilia. Taylor Swift continues to captivate audiences worldwide with her music and influence. Currently, the pop diva is on her Eras tour, capturing the hearts of fans who attend the show and fans around the world who have been constantly showing their support through social media platforms.
More from Inquisitr
This is How Taylor Swift Responded to the Slut Shaming She Faced in Her Early 20s: "Don't Let Anyone Stop You"
Taylor Swift Once Explained Why She Hates Talking About Her Love Life in Public: "Spectator Sport"