UK Government Reveals Queen Elizabeth II's Funeral Costs Surpassed $200 Million The National Treasury has revealed that the 10-day period of national mourning and the state funeral of Queen Elizabeth II has cost the UK government an estimated £162 million ($201.4 million). Queen Elizabeth II was the longest-serving monarch who passed away on September 8, 2022, at the age of 96, at Balmoral Castle.
According to AP News, the state funeral which was held on September 19, was the first in the UK since that of former Prime Minister Winston Churchill in 1965. The total estimated costs were published on Thursday as part of a written statement to Parliament. John Glen, chief secretary to the treasury said in the statement, "The government's priorities were that these events ran smoothly and with the appropriate level of dignity, while at all times ensuring the safety and security of the public."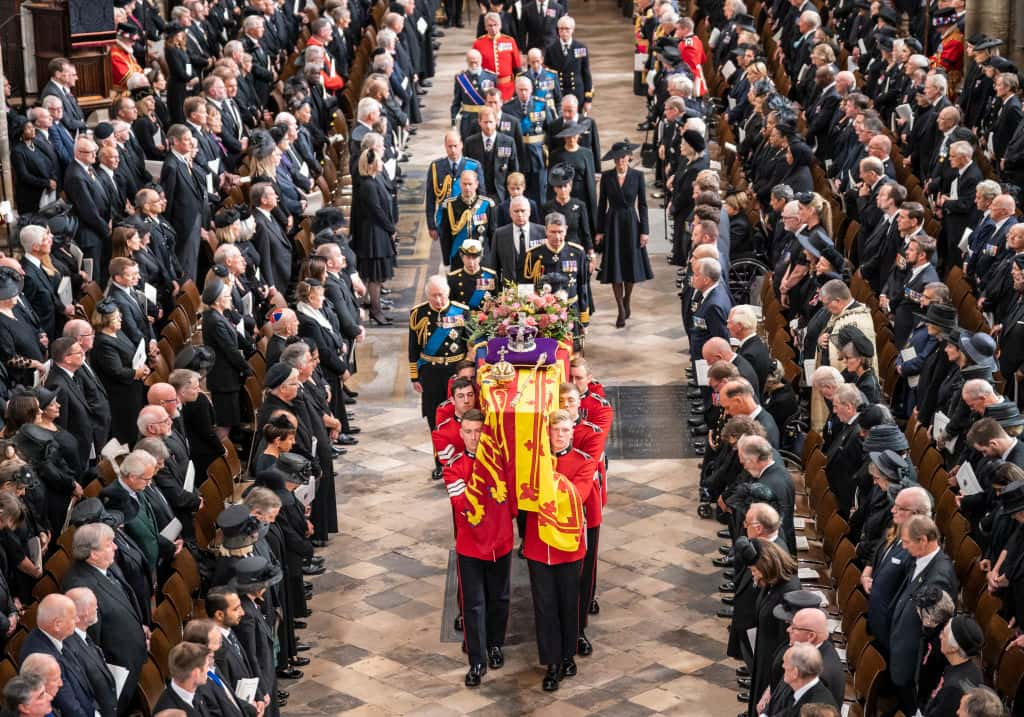 Per CNBC, the costs to the UK government's various departments were included in the newly-released figures. The Home Office recorded the largest cost of £73.68 million, followed by £57.42 million for the Department for Culture, Media & Sport, then an estimated £2.565 million to the Department for Transport, £2.096 million estimates for the Foreign Office, and around £2.89 million for the Ministry of Defence. Costs incurred by the government of Scotland during the slow hearse procession and the one-day lying in the state have been estimated to be £18.756 million, which has been refunded by the central UK Treasury.
During the 10-day period of national mourning, businesses and workplaces remained open but official government events were canceled. The funeral of Queen Elizabeth II took place at Westminster Abbey on September 18.
Approximately 250,000 members of the public witnessed the British queen lying in state in London during the national mourning period, with crowds thronging the streets of London for more than 24 hours. Queen Elizabeth II was laid to rest at St. George's Chapel in Windsor Castle, Berkshire.
In the official written statement to the House of Commons, John Glen, chief secretary to the treasury added, "The death of Her Late Majesty Queen Elizabeth II on 8 Sep 2022 and the period of national mourning that followed was a moment of huge national significance."
He further stated that hundreds of thousands of people came personally to pay their respects to the queen in London. Many others have come to support the royal family during this time as they traveled from around the country.
John Glen also added that as the various departments of the government were able to finalize their accounts and spending, they could be published in the coming months as to how much the whole procession and funeral of Queen Elizabeth II actually cost the government.