Kim Kardashian Admits to Getting Fillers on Body Parts While Discussing Plastic Surgery In a teaser clip for the upcoming season of The Kardashians, Kim Kardashian made a surprising revelation regarding the specific areas where she has received cosmetic injections. The renowned television personality and star of Hulu's show disclosed the placement of her Botox, adding an intriguing element to the anticipation surrounding the new season, The U.S. Sun reported.
Yesterday, Khloé Kardashian, 38, shared a video on her Snapchat Stories, alluding to a significant amount of drama brewing among the Kardashian-Jenner sisters. Kim engages in voice lessons in a sneak peek of Season 3, shared on Snapchat by her sister Khloé.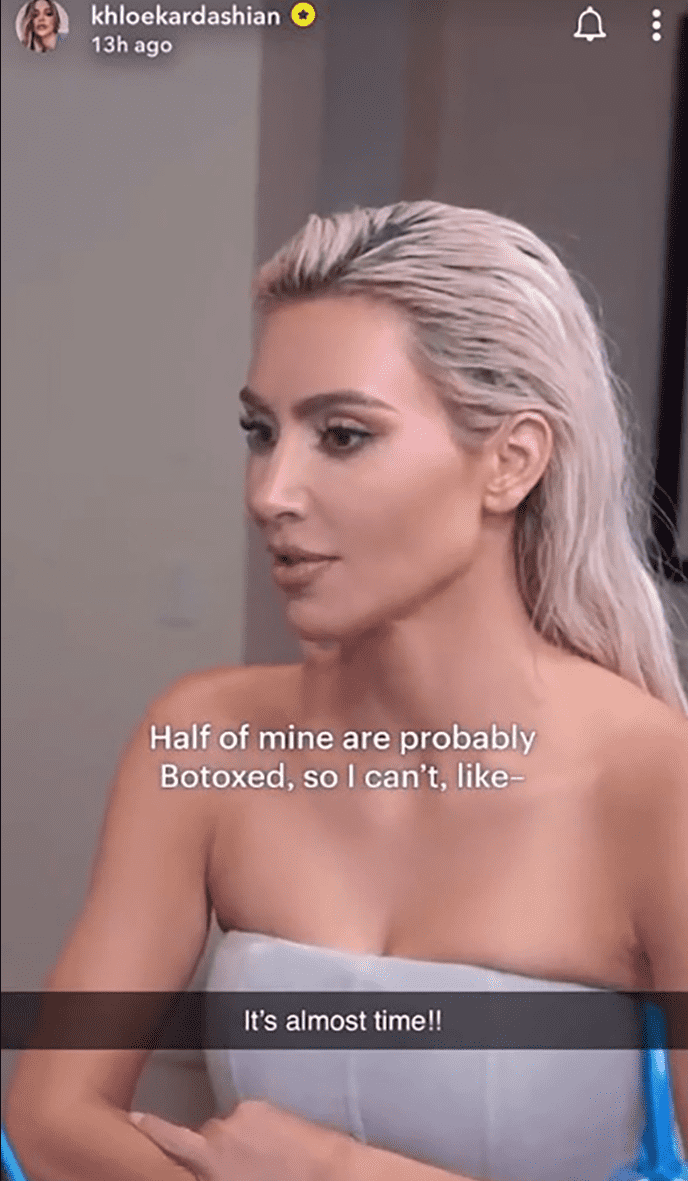 Although the purpose of Kim's voice lessons was not immediately evident, as the Skims founder mentioned that the family is "recording an album", it remains uncertain. However, it is possible that the mother of four is getting ready to venture into music once again, building upon her previous 2011 single Jam (Turn It Up), reported Page Six.
During a pivotal moment near the conclusion of the clip, Kim engaged in a conversation with a voice coach, signifying a new endeavor undertaken by the sisters. In a voiceover, it was revealed, "We're recording an album. They're making us do singing lessons." Subsequently, the video showcased Kim during one of her lessons, where the voice coach elaborated, stating, "I'm focusing on the muscles in the neck."
Amidst donning her previously blonde hair and a revealing sleeveless bustier, Kim, 42, candidly responded, "Half of mine are probably Botoxed, so I can't, like..." The humorous exchange between the TV star and the singing instructor prompted both of them to erupt into laughter.
In a 2022 interview with Allure, Kim openly acknowledged having undergone "a little bit of Botox" but adamantly denied having any fillers, emphasizing that she had never augmented her cheeks or lips. The reality star has previously shared details about certain procedures, such as the tummy tightening treatment she praised as a transformative enhancement for her abs in August.
Notably, in 2010, Kardashian experienced facial bruising due to Botox injections she received before turning 30, an incident that was captured on the reality show Keeping Up With the Kardashians. Kim clarified that her doctor had provided her with proper warnings about the potential side effects, as any responsible surgeon would.
However, due to it being her first experience with such procedures, she experienced a moment of panic upon noticing the bruising, which was captured in the episode. Whereas on the reality show, she said, "I'm feeling like my eyes are on fire. What if he hit a nerve? Seriously, I know this is not normal. What I am feeling is not normal."
Nonetheless, it appears that the 42-year-old superstar has grown increasingly at ease with the procedures as she has matured and is not shying away from mentioning the idea of resorting to "Botox" in a casual way.