Judge Rejects Donald Trump's Request to Move Case Asking to Remove Him From Ballots to Federal Court A judge denied former President Donald Trump's attempt to transfer a Colorado dispute that seeks to keep him off the state's 2024 election ballot to federal court on September 12. Former President George W. Bush appointee Chief U.S. District Judge Philip A. Brimmer issued a four-page ruling directing the complaint to be heard in a state court in Denver County, per NBC News.
A group of six voters first filed the complaint last week, citing the 14th Amendment, asking Trump to be removed from the ballot list based on his election interference case. Judge Brimmer said that Trump has not followed the correct legal processes in notifying and obtaining the agreement of Colorado Secretary of State Jena Griswold, a Democrat, for the issue to be brought to federal court, as required by law.
Also Read: When Melania Trump Allegedly Adjusted Prenup With Her Husband Donald Trump Amid Media Scrutiny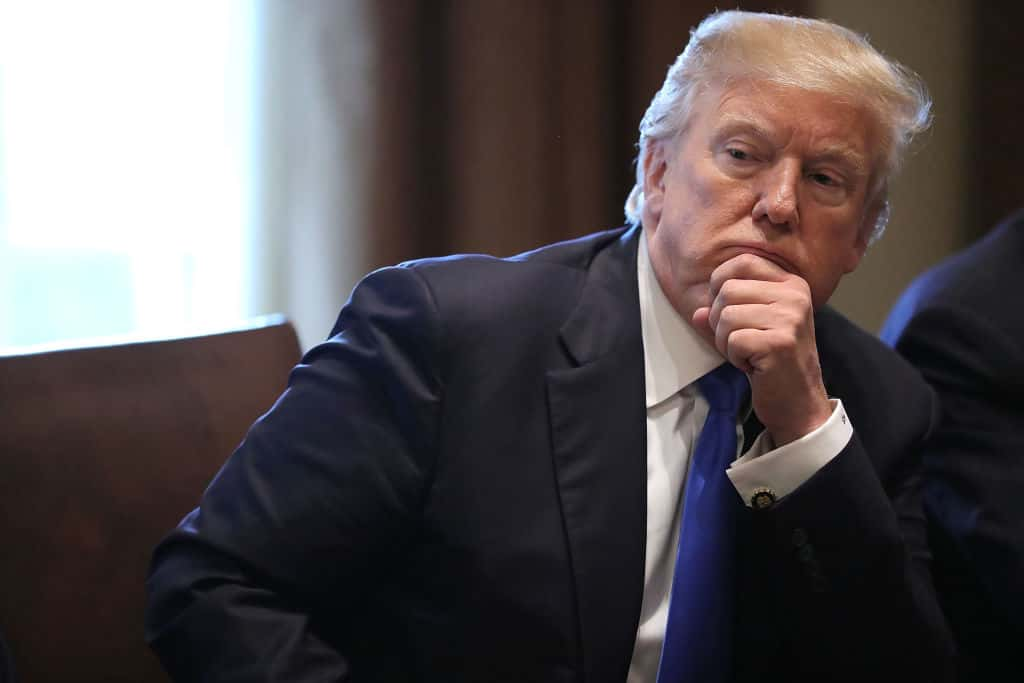 "Because Secretary Griswold accepted service before Mr. Trump removed the case and she did not join in or consent to the removal, the Court finds that removal was defective," Brimmer wrote.
Sean Grimsley, the lawyer representing the six voters, stated in a statement, "We are pleased with Chief Judge Brimmer's decision rejecting former President Trump's attempt to move this case to federal court. We look forward to presenting our client's case in state court."
Also Read: Joe Biden Warns People About MAGA Movement Leading to The Death of Democracy
Citizens for Responsibility and Ethics in Washington, as well as other legal firms, including Grimsley's, filed the complaint on behalf of the six voters. Lawyers for Trump claimed in a document shortly before Brimmer delivered his ruling that Trump "withdraws" his removal notice and "does not object to a remand to state court," while also contending that Trump did not need Griswold's approval to move the matter.
In his order, Brimmer refuted that reasoning. Brimmer made his ruling just days after Trump requested that the lawsuit be transferred from state to federal court because it relied heavily on the 14th Amendment to the United States Constitution. According to the 14th Amendment, no one shall hold any office if they have "engaged in insurrection or rebellion" after taking an oath to uphold the Constitution. The complainants claim that Trump broke his oath by his involvement in the violence at the United States Capitol on January 6, 2021.
Also Read: Donald Trump Claims Mar-A-Lago Is Worth Billions Amid Judge's Devaluation to Millions
Legal challenges to Trump's eligibility as a presidential candidate in 2024 have gathered traction in certain states, with senior election officials in Arizona, Minnesota, New Hampshire, and other states considering such concerns as they prepare state ballots for next year's Republican presidential primary.
Trump first made his first public remarks regarding the 14th Amendment case in Colorado to keep him off the ballot on September 7, per NBC News, calling it "nonsense" and "election interference." He said, in an interview with conservative radio host Dan Bongino, "This is like a banana republic. And what they're doing is, it's called election interference. ... Now the 14th Amendment is just a continuation of that. It's nonsense."
More from Inquisitr
Podcaster Joe Rogan Consistently Declines to Interview Donald Trump: "I Don't Want to Help Him"
Joe Rogan Says He'd Vote for Donald Trump Over Joe Biden in 2024: "The Country Was Thriving"