Irina Shayk May Be Caught Between Ex Bradley Cooper and Tom Brady as She 'Hopes' to Settle Down Soon Irina Shayk is currently dividing time between her ex-Bradley Cooper and present beau, Tom Brady. The former Victoria's Secret supermodel is casually seeing the former NFL star while 'hoping' to get married to the nine-time Oscar nominee actor. As per Page Six, Shayk, who has a 6-year-old daughter named Lea de Seine with the Burnt actor, is apparently still looking to get hitched and start a family. "Years have been put into the relationship," said the source.
Also Read: Police Check On Britney Spears After She Danced With Knives in Concerning Video
Meanwhile, the seven-time Super Bowl champion who recently got divorced from his supermodel wife, Gisele Bündchen, is also not in the mood to 'settle down'. "Brady is not interested in being serious with anyone right now," a close source revealed about Brady. "His priorities are his kids and his business interests. There will be more supermodels in his future."
Rumors about Brady's and Shayk's relationship began to circulate when the two were photographed cuddling after a sleepover date in Los Angeles in July. Few of Cooper's sources felt the American Sniper actor is 'getting jealous' about Shayk's relationship, while a few others have claimed he is 'okay' with it. "[Shayk and Cooper] haven't been together in so long," one insider told Page Six. "They are co-parents and that's that. They are best friends. They are happy. Brad really likes Tom, and there is nothing but support." As per some other people familiar with the situation, the Russian model is planning to spend 'more time' with Brady if Cooper isn't in the mood to 'lock things down' with her.
---
Sophie Turner is seen for the FIRST time since her ex Joe filed for divorce
Turner smiled as she held onto a cigarette

Tom Brady and Irina Shayk heat seen arriving to his Tribeca apartment just minutes apart

after she attended the Michael Kors NYFW presentation on Tuesday pic.twitter.com/xILajFsjwh

— Lilian Chan (@bestgug) September 13, 2023
---
Also Read: Taylor Swift Meets Alleged Boyfriend Travis Kelce's Family and Friends, VisitKansas Home
Shayk and Brady were recently spotted in NYC, and the model was seen spending time with the former quarterback right after having a pretty 'cozy' vacation with Cooper in Italy. The ex-couple made headlines with their topless photoshoot while on vacation, although in the same month, People had reported that Brady is Shayk's 'dream guy.' "There is an attraction," a source said (while clearing that the model and athlete had "never been involved romantically"). The source also revealed that she was 'impressed with Tom' and 'loves dating him' before adding, "They work around their schedules and meet up wherever they can. Irina doesn't mind traveling to see him. She is very excited about their relationship."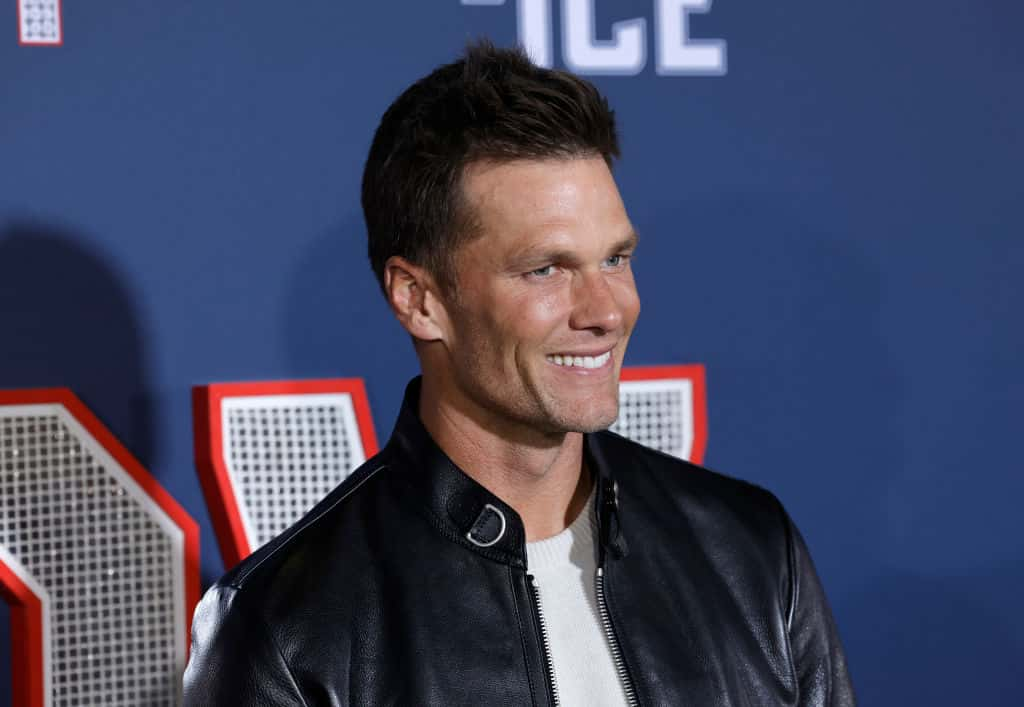 Also Read: Kendall Jenner Rocks the Maison Schiaparelli Runway Show in Paris With a 60s Inspired Fashion Look
Whereas Cooper and Shayk were first spotted together in the spring of 2015, as per People, the couple made their relationship public when they vacationed together the same year on Italy's Amalfi coast. A source had revealed back then that they 'were very playful and loving.' The source continued, "They were completely wrapped up in one another and having a great time." In March 2017, the couple welcomed their daughter Lea De Seine Shayk Cooper, but by 2019, the couple had split. A source had shared that they were 'spending time apart' for months and 'living totally separate lives.' The source also cited different priorities as one of the reasons for their breakup, saying, "Irina is not focused on the celebrity part or the fame — she just wants to protect her family ... Bradley is very into work and is trying to take advantage of every career opportunity right now."
More from Inquisitr
Fans Criticize Kim Kardashian for Posting Her Kids Pictures Amid Feud With Sister Kourtney Kardashian
'Vanderpump Rules' Star Tom Sandoval Opens Up About Mental Health Struggles and Sobriety on Podcast