Inside Taylor Swift's Luxurious Mansions That Worth Millions Taylor Swift is one of the most gifted and decorated singers this generation has seen. With several laurels to her name at just 33 years of age, this singer is the definition of a prodigy. She is famous for her passionate music composition and the intricate harmony in her songs. Through the years, Swift has performed tirelessly and has found herself on the Forbes list of America's Richest Self-Made Women. Swift's current net worth is estimated at a whopping $740 million.
Also Read: Travis Kelce's Brother Jason Says, He is 'Going Above and Beyond' for Taylor Swift
While Swift is renowned for her music, she has also made some incredible real estate purchases worth nearly $150 million, as per Elle Decor. Her portfolio features homes with intricate yet humble designs, each with its own aura. These homes are priced at different ends of the spectrum, but each features a new font of luxury. From New York's twin apartments to her breathtaking Rhode Island Home, here are some of Taylor's most Luxe homes:
The Nashville Penthouse:
This was Taylor Swift's first real estate purchase, which she made at just 20 years of age. This stunning home was purchased for nearly $2 million at the time and is one of Swift's favorite homes. The penthouse is an enchanted fairytale that comes to life. With bold and rustic interiors, the home boasts an earthen aura, in line with Swift's vision for the home.
Also Read: Taylor Swift Wraps Arms Around Travis Kelce's Neck At His Postgame Party, Dating Rumors Fuel
The Nashville home has accents of brown and maple spread throughout the house. From premium kitchen and bathroom fixtures to a dazzling view, it lacks nothing and is a noteworthy purchase on Swift's real estate portfolio.
Also Read: 'Parking Lot Swifties Is a Thing': Here's Why They Say Taylor Swift Can Rule the World
Cornelia Street Penthouse:
This particular home is one of the most unique penthouses that Swift owns and is currently on the market for an eyewatering $18 million. This house boasts modern and contemporary designs with a touch of vibrancy. The Cornelia Street Penthouse reflects Swift's Folklore era and mainly features hues of orange and other primary colors.
---
View this post on Instagram
---
A fun fact to note is house's location is the one Swift refers to in the song Cornelia Street from the album Lover. A noteworthy feature of this apartment is its open firehouse located amid a spacious balcony with a breathtaking view of the city. It would've indeed been a perfect place for Swift to draw inspiration and compose songs. However, at this juncture, the home is available for sale or rent at a hefty price tag of $45K per month.
Tribeca Penthouse:
This abode is located at 155 Franklin Street, another stunning penthouse. This one too flaunts a rustic vibe throughout, similar to her Nashville penthouse, and it may be a reflection of Swift's whimsical vibe. She bought not one but two whole apartments in the same vicinity for close to $20 million.
This 8,000 square feet marvel has more wooded accents compared to her other homes and boasts of a high ceiling with beautiful windows. The hall included beige furniture along with a contemporary lampshade that illuminates the room just right.
Townhouse Suite at Tribeca:
This is the third and most exuberant home that Swift purchased for an estimated $18 million. Located in the vicinity of her other Tribeca penthouses, this suite is a true masterpiece. Boasting abstract art, and modern yet tasteful interiors, this particular home is nothing short of magnificent.
The highlight of this suite is its unique skylight which is a brilliant source of light for the apartment. The skylight allows the home to be well-illuminated at all times. Be it in the glistening sun or under a glowing moon, the skylight enhances the seating and living experience altogether.
New England-Style Beverly Hills Mansion:
This humble abode is a true sight to behold. In an interview with Vogue in 2016, Swift briefly spoke of the comfy and quaint cottage theme that she picked for this New England-inspired home. The house is an ethereal rendition of a cottage and boasts lush greenery on the premises.
This home did not come cheap for Swift and was purchased for a staggering price of $3.5 million. She bought this abode from the Goldwyn family in the year 2016 and, shortly after, sold it for $4 million.
Mid-century Home at Beverly Hills: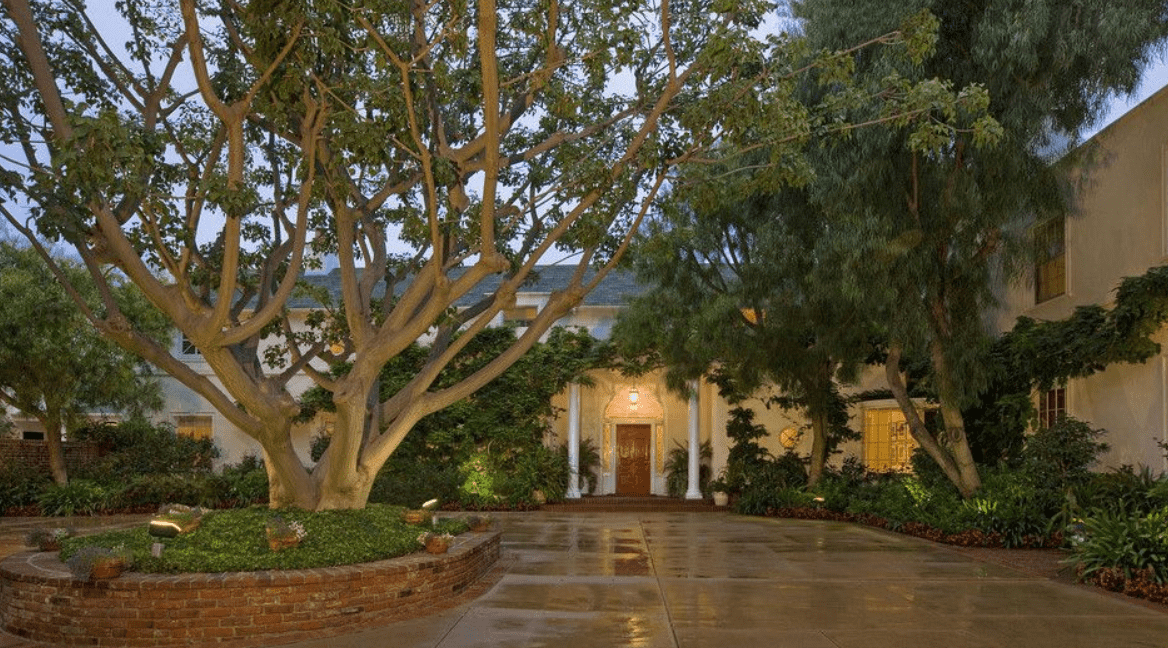 Although, reportedly, Swift no longer owns this luxe home, it was a true highlight in her portfolio. The home featured a modern rendition of rustic interiors and was inspired by early Hollywood themes. It contained four bedrooms and four bathrooms each with stylish furnishings and fixtures followed by a slight burst of color.
The aesthetic of this home was mainly beige and maple. This was done to compliment the serenity that surrounds the home. The dense greenery adds a refreshing tone to the aesthetic of the home; an alchemy of colors. A highlight was its climate-controlled wine cellar that has the storage capacity of thousand bottles of wine.
Rhode Island Mansion:
---
View this post on Instagram
---
The highlight and crown jewel of Swift's real estate portfolio is her marvelous Rhode Island mansion. Located atop the stunning hill in Westerly, Rhode Island, this is the literal definition of a mammoth home. This is the one place where Swift often spends her time and even occasionally hosts guests. Famous names such as supermodel Gigi Hadid and best friend, singer Selena Gomez often drop by Swift's luxe mansion, especially during holidays such as Independence Day.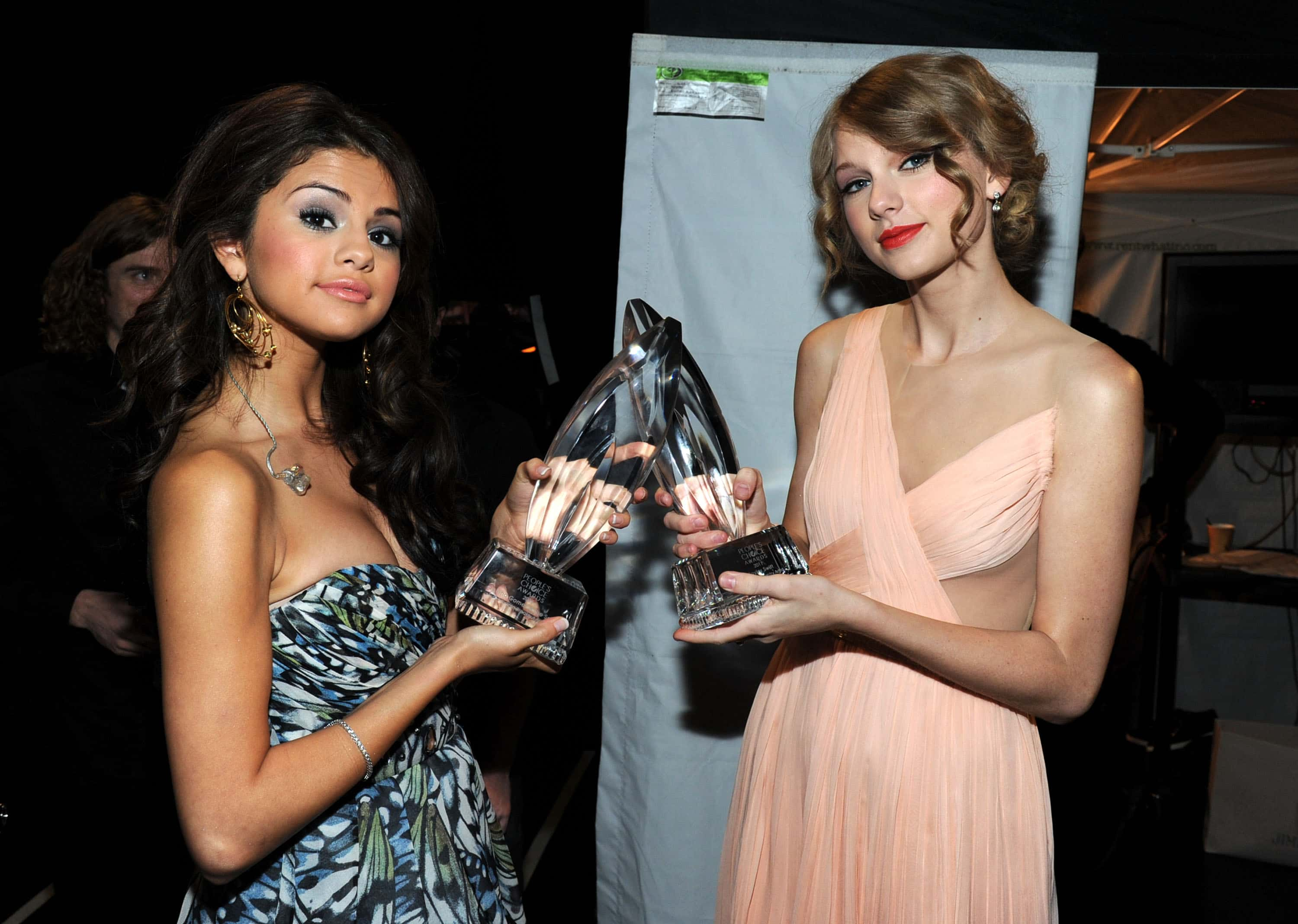 The 12,000 Square mansion is a marvel to behold. It hosts seven bedrooms, each one decorated to match Swift's aesthetic and mood. It is a true holiday home and features textures and interiors that reflect panache and flair, all while being humble. The home also has a total of 8 fireplaces - perfect to unwind for the day and spend a mellow evening. Besides the glorious pool, a highlight of this home is its view of the coast that surrounds the hill. Sandy shores and blue waves crashing on them, along with the strong smell of the ocean can be experienced for as far as 700 feet on this divine property.
More from Inquisitr
This is How Taylor Swift Responded to the Slut Shaming She Faced in Her Early 20s: "Don't Let Anyone Stop You"
Taylor Swift Once Explained Why She Hates Talking About Her Love Life in Public: "Spectator Sport"