Donald Trump Seeks Recusal of Judge Overseeing His January 6 Trial Amid mounting legal challenges, Donald Trump has now demanded that the judge overseeing his federal trial for attempting to alter the results of the 2020 election recuse herself due to her prior remarks about his alleged involvement in the Capitol riots of January 6, 2021. In a motion submitted on September 11, Trump's attorneys said that US District Judge Tanya Chutkan's comments about Trump (made during sentencing hearings for two other defendants in the Capitol riot case) implied she had already come to the conclusion that Trump was accountable for all the violent events that took place during the riots, as per POLITICO.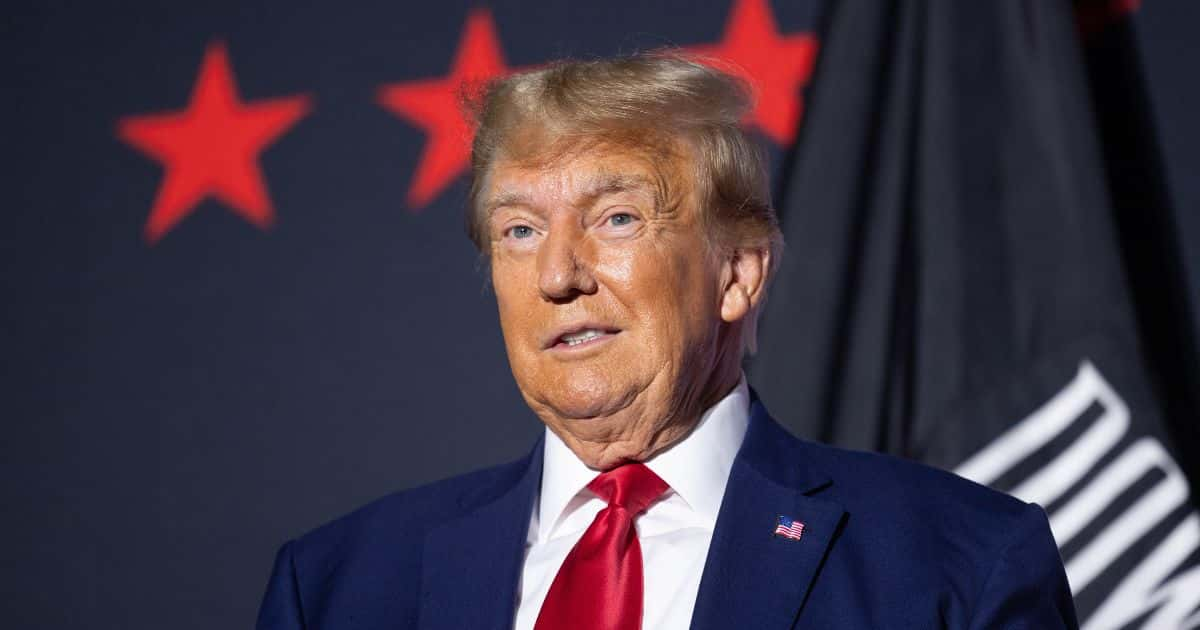 Also Read: When Melania Trump Allegedly Adjusted Prenup With Her Husband Donald Trump Amid Media Scrutiny
Trump has a significant challenge since recusal requests in criminal cases are rarely successful. Moreover, the remarks that Trump's lawyers objected to were during the other co-defendents' cases, both of whom contended in their trial that because Trump was 'responsible' for directing them to the Capitol, their sentences should be reduced. Her evaluation of those reasons led to Chutkan's remarks, which Trump now wishes to use as grounds for recusal.
The first remark made by the judge that Trump's lawyers referenced was from October 2022, when she said (referring to the January 6 riots), "And the people who mobbed that Capitol were there in fealty, in loyalty, to one man… It's a blind loyalty to one person who, by the way, remains free to this day," according to The Guardian. The second comment they objected to is: "The people who exhorted you and encouraged you and rallied you to go and take action and to fight have not been charged," while also stating that though it was out of her control, "I have my opinions."
---
📢🔥BREAKING: Donald Trump has filed a motion for Judge Chutkan to recuse herself from J6 case over judicial prejudice shown in prior cases!

Before sentencing J6 protestor Christine Priola, Obama appointed judge Chutkan wrote, "The people who mobbed that Capitol were there in… pic.twitter.com/w2cL8LTT4D

— nick moseder (@TheNickyMo) September 11, 2023
---
"Although Judge Chutkan may genuinely intend to give President Trump a fair trial — and may believe that she can do so — her public statements unavoidably taint these proceedings, regardless of the outcome," Trump lawyers Todd Blanche and John Lauro wrote in the bid to oust Chutkan, an appointee of former President Barack Obama, per Washington Post. "Public statements of this sort create a perception of prejudgment incompatible with our justice system," Blanche and Lauro added. "In a case this widely watched, of such monumental significance, the public must have the utmost confidence that the Court will administer justice neutrally and dispassionately." They added, "Judge Chutkan's pre-case statements undermine that confidence and, therefore, require disqualification."
Also Read: Joe Biden Warns People About MAGA Movement Leading to The Death of Democracy
---
Just in: Donald Trump's legal team filed a motion requesting Judge Tanya Chutkan recuse herself from the Jan. 6 election subversion case, arguing that statements she made in other J6 cases make her an biased against him. Story to come soon. @CourthouseNews pic.twitter.com/rcjZK7awwZ

— Ryan Knappenberger (@ryan_knappy) September 11, 2023
---
Stephen Gillers, who works at New York University's School of Law as a professor of legal ethics, stated that a judge's opinions during the sentencing of one defendant "cannot be the basis for recusing them in the case of a different defendant." Gillers explained, "Judges are expected to form views after hearing evidence. That's the nature of the job. And judges are trusted not to let those views bias them against other defendants."
Also Read: Donald Trump Claims Mar-A-Lago Is Worth Billions Amid Judge's Devaluation to Millions
More from Inquisitr
Podcaster Joe Rogan Consistently Declines to Interview Donald Trump: "I Don't Want to Help Him"
Joe Rogan Says He'd Vote for Donald Trump Over Joe Biden in 2024: "The Country Was Thriving"