Trigger Warning: This article contains themes of drug abuse that some readers may find distressing.
World Wrestling Entertainment has just announced the unfortunate passing of Pro wrestling legend "Superstar" Billy Graham, just short of his 80th Birthday.
His real name was Eldridge Wayne Coleman
CBS News had recently reported that WWE 'Superstar' Billy Graham was supposedly going to be taken off life support as recommended by doctors, however, his wife Valerie Coleman strongly opposed it. The former wrestler was engaged in a battle for his life due to his worsened medical condition. His wife Valerie Coleman reportedly released a statement according to a Facebook page dedicated to Billy Graham pleading for prayers from his fan base and family. "The Doctors want to remove him from life support tonight, I refused. He's a fighter and his will is strong even if his body isn't. God is our hope," she concluded in the caption of her post emphasizing the then gravity of the situation.
Comments from fans wishing the former wrestler love, good health and a speedy recovery poured in almost instantly. The post on his account featured a monochrome throwback picture of the lovely couple smiling in blissful matrimony.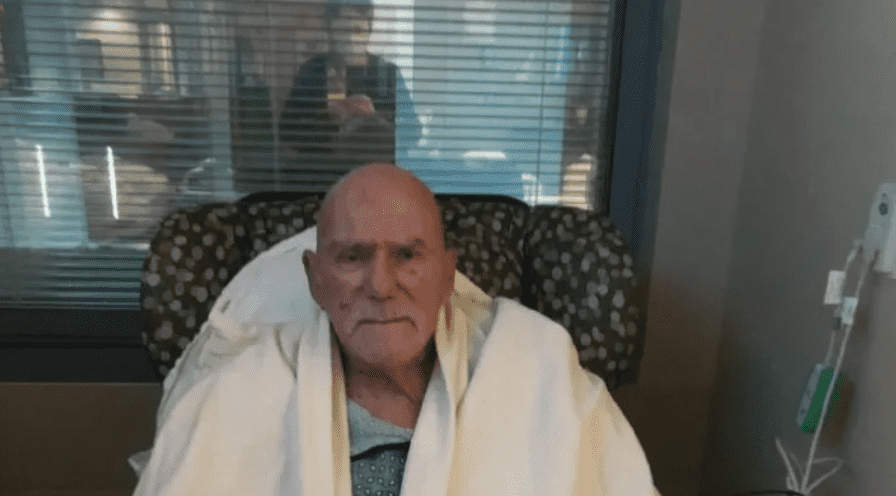 The family had also started a GoFundMe Page to gather funding for his speedy recovery. Although his beloved wife has been working regularly as much as she possibly can, the medical bills had been regularly piling up due to the rising cost of the treatment. The page received a total of $18,000 through the donations that have been made. The family needed a total of $50,000 to clear all medical bills.
The page even features a picture of the once hunky-dory and buff bodybuilder and fighter reduced to a now very fragile Graham aiming to bounce back in a hospital gown; a glimpse of his wife seemed to reflect on the window pane across as she appears to be the one who clicked the picture.
Another post on the same page featured a heartwarming father-son moment with Billy and his son Joey in the hospital. The caption of the post entailed the unfortunate scenario and ordeal of the situation that followed due to a reported Osteomyelitis infection that spread in several portions of his head region. It explained the deadly infection that caused extreme weakness in Graham as he had to be on strong antibiotics three times a day. The post also explains several other details regarding the financial situation including a plea and prayers for the same.
Graham has had his fair share of struggles when it comes to being in poor health. With complications and dilemmas such as kidney, heart and lung problems, he battled it all with a smile even though the issue caused him to lose a dangerous amount of weight. Before present medical complications, the former wrestler suffered from a long history of drug abuse that had terrible repercussions leading him to ultimately undergo a liver transplant back in 2002.
According to WWE, "He was perhaps the single-most influential performer in WWE history whose interviews, fashion and physique inspired Hulk Hogan, Jesse 'The Body' Ventura and Scott Steiner." He was a fighter till the end, may his soul Rest in Peace.