Caitlyn Jenner Defends Trump Following His Fourth Indictment, Claims 'Deep State' Conspiracy in Elections Caitlyn Jenner voiced her support for former President Donald Trump, just hours after he faced his fourth indictment related to the alleged attempt to overturn the 2020 election results in Georgia. Jenner's allegiance to Trump has drawn both attention and criticism, particularly due to his perceived lack of support for the transgender community.
Taking to Twitter, Jenner expressed her belief that Trump was being treated unfairly, using the term "Election Interference" to describe her perspective on the situation. She followed up with a tweet that read, "Don't forget this…Donald J. Trump is in the way between us and them, and that's all that stands in between us. The deep state is deep! @FoxNews." This isn't the first time Jenner has shown her support for the former President, but her stance has garnered heightened scrutiny in light of Trump's policies and statements that have been viewed by many as detrimental to the transgender community.
Also Read: When Melania Trump Allegedly Adjusted Prenup With Her Husband Donald Trump Amid Media Scrutiny
---
Don't forget this…Donald J. Trump is in the way between us and them, and that's all that stands in between us. The deep state is deep! @FoxNews

— Caitlyn Jenner (@Caitlyn_Jenner) August 15, 2023
---
The reality star's support for Trump contrasts with his actions during his time in office. Trump's administration took several controversial measures that adversely affected transgender individuals, including the attempted ban on transgender individuals from serving in the military and the rollback of protections for transgender students in schools. As mentioned by OK Magazine, Jenner's public endorsement of Trump has left many questioning her alignment with a figure whose policies and rhetoric have been widely criticized for their impact on marginalized communities.
Meanwhile, responding to his indictment, Donald Trump took to his preferred communication channel, Truth Social, to express his grievances. He characterized the indictment as a continuation of a "Witch Hunt" and accused the District Attorney of being corrupt and politically motivated. Trump also raised questions about the timing of the indictment documents and implied that they were withdrawn due to alleged rigging. Additionally, he announced an upcoming press conference where he plans to present a "large, complex, detailed but irrefutable REPORT on the Presidential Election Fraud" in Georgia, per Politico. Trump asserted that based on the results of this report, he and others should be exonerated, emphasizing that those who fought to uncover election rigging were targeted while the alleged riggers were not pursued.
Also Read: Joe Biden Warns People About MAGA Movement Leading to The Death of Democracy
The intertwining of Caitlyn Jenner's support for Donald Trump with his ongoing legal battles highlights the complexities of political alignments and personal beliefs. The transgender community has often found itself at odds with Trump's policies, yet individuals like Jenner have publicly lent their support to him. This raises questions about the balance between political and social values and the dynamics of public figures navigating contentious political landscapes.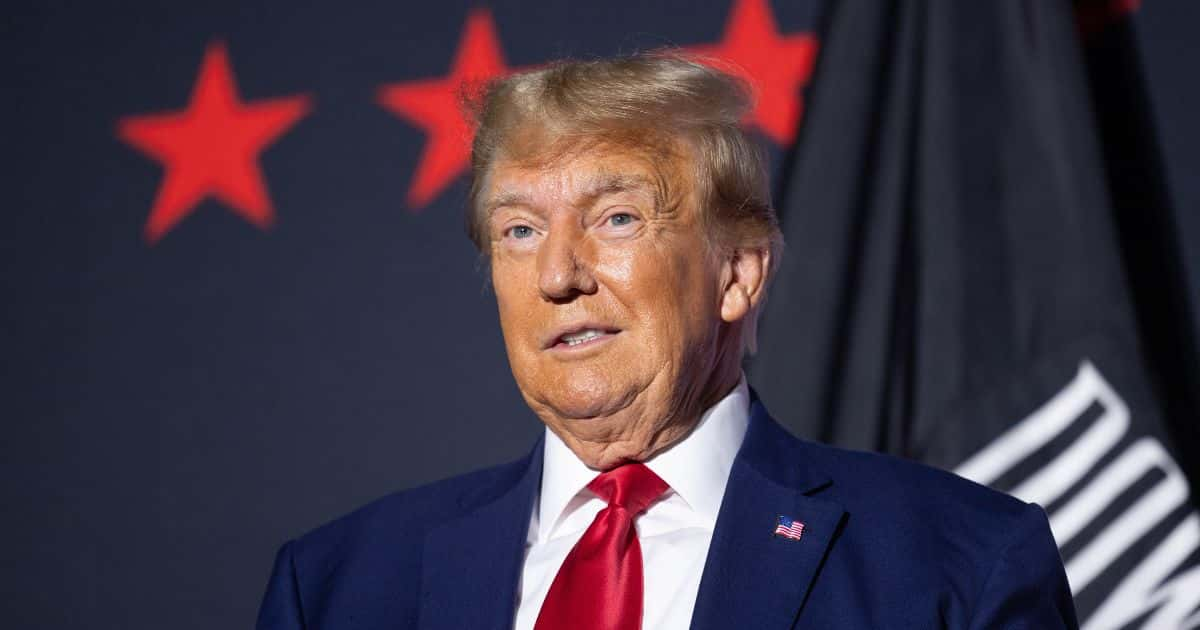 Also Read: Donald Trump Claims Mar-A-Lago Is Worth Billions Amid Judge's Devaluation to Millions
As public figures continue to align themselves with political figures and causes, it becomes crucial to examine the broader implications of these alliances. Jenner's support for Trump illustrates the challenges that arise when public figures advocate for individuals whose actions and policies stand in stark contrast to the values they themselves hold dear. The intersection of politics, personal beliefs, and societal impact remains a multifaceted issue that sparks debates and conversations on platforms across the spectrum.
More from Inquisitr
Podcaster Joe Rogan Consistently Declines to Interview Donald Trump: "I Don't Want to Help Him"
Joe Rogan Says He'd Vote for Donald Trump Over Joe Biden in 2024: "The Country Was Thriving"