'1000-Lb Sisters' Star Tammy Slaton Asks People To 'Mind Their Business' Amid Caleb Split Speculation Tammy Slaton is no longer wallowing after splitting from her husband Caleb Willingham. Slaton, the renowned personality from the hit show "1000-Lb Sisters," has recently expressed her thrill in enjoying the summer season amidst the tranquility of the great outdoors. She has confidently stated that she is unfazed by the judgments and outlooks of others, choosing to appreciate her time in the sun without any inhibitions or reservations. "I don't give a f—k if you see me out with my t—ties sagging this summer, mind your motherf—king business."
On May 20, 36-year-old Slaton uploaded a TikTok video where she was seen lip-syncing to a popular sound currently trending. "It's hot and a b—t is obese. So I'm gonna be out shaking a– like we at the strip club."
There has been ongoing speculation surrounding the possibility of a separation between Slaton and Willingham for quite some time now. However, the situation may have been clarified because of a bold TikTok video uploaded by the TLC personality. In season 4 of the show, Slaton and Willingham's relationship was first shown to the viewers. The encounter took place at a weight loss facility in Ohio, where both of them were staying at the time. The viewers got a glimpse of their initial interactions and could witness their connection from the start.
In May, a confidential source informed The U.S. Sun that Slaton and Willingham had officially separated and that she was in the midst of filing for divorce. The source said, "Tammy has her legal team lined up and is ready to file for divorce. They split up because Caleb hasn't been following his diet in rehab. He has gained 30 lbs and hasn't been working on his program. They got into a big fight over it and he told her he wanted a divorce, but then he tried to backtrack. Tammy's sisters Amy and Amanda were already encouraging her to just move on."
As per a source familiar with the family, Slaton's choice to end her relationship with Willingham was seen as beneficial for her overall health.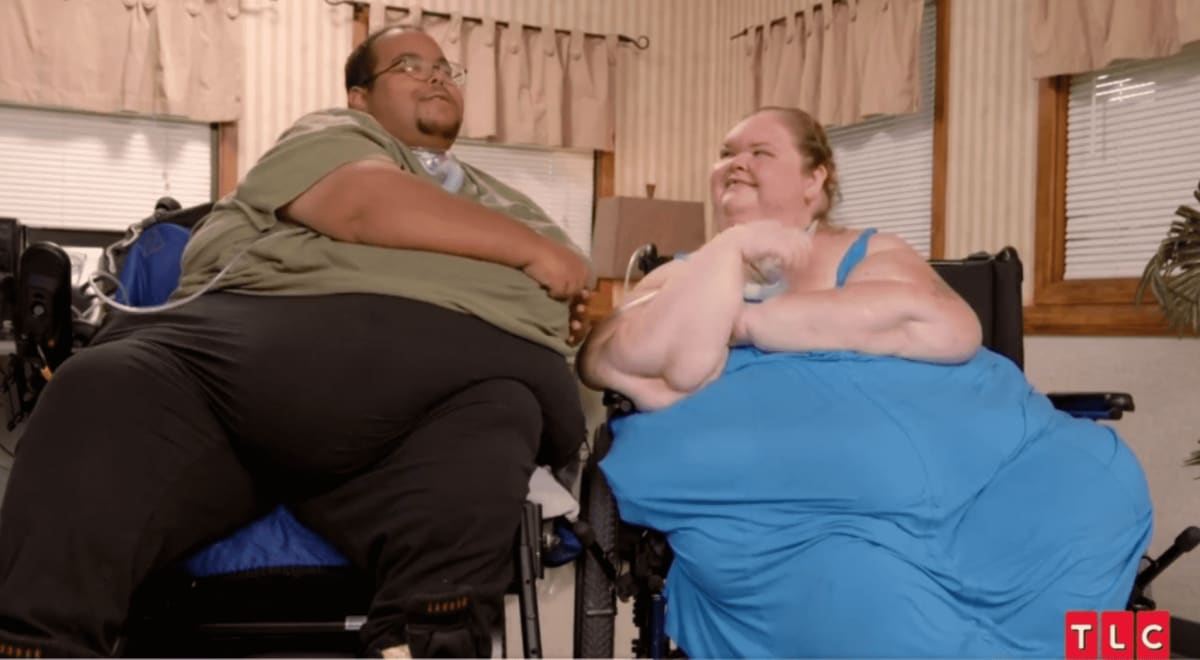 Recently, Slaton has been flourishing following her bariatric surgery that took place a year ago, which led to her shedding over 300 pounds. Her weight loss journey has been nothing short of remarkable, and she has offered glimpses of it to the public. Notably, she shared photos of herself standing confidently without her walking aid, which is a testament to her progress and determination. Recently, she shared a carousel post on Instagram featuring five selfies where she displayed her smaller figure after separating from her ex-husband.